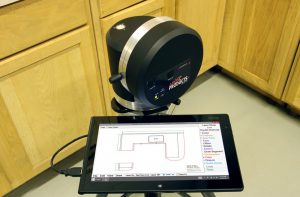 3D Digital Template
We use 2D/3D Laser Templator to render a digital design of your project.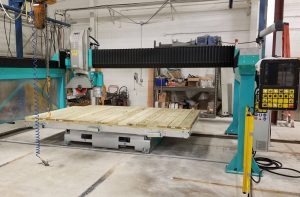 State of the Art Manufacturing
CNC Machines create highly skilled American jobs.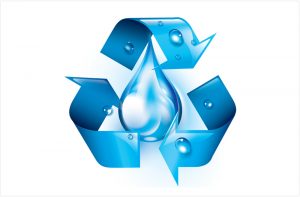 Childrens' Future
100% water recycling system to ensure our children have a clean environment to grow.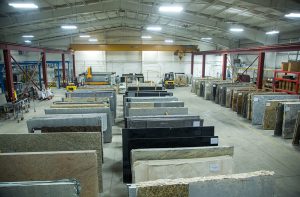 Slab Selection
We have a large selection of exotic slabs in stock.
Founded in 2005, UMG Toledo is a leading installer, fabricator and distributor of countertops in Northwest Ohio. Headquartered in Perrysburg, Ohio, UMG Toledo serves clientele throughout Ohio, Michigan, and Indiana.
UMG Toledo has over 10 years of experience in the granite industry, allowing customers to have over 1,000 slabs of granite in stock for customers. We pride ourselves in the ability to serve our client's needs with quality driven work in a timely manner allowing our turnaround time to be 2-3 weeks from initial measurement to installation.
Customers can order any product that we do not have in stock and have it shipped to our location in approximately one week. To ensure the highest quality job processing, we customize, cut and process each slab in our shop.
UMG Toledo's product selection includes granite, quartz, marble, quartzite, onyx and various other natural stones imported from countries across six different continents including Asia, South America, and Europe.
Having a leading experience in the industry has allowed us to work with local builders, corporate structures and construction companies. Additionally, UMG Toledo has served various commercial properties and hotels in the Oregon, Bowling Green, Toledo, and Sandusky, Ohio areas.
Our business model and our #1 mission to serve our client needs has allowed us to be an accredited member of Better Business Bureau with an "A" plus rating.
If you would like to contact us please click here. Our Customer service team will get back to you within 24 hours.