CounterBalance
IslandBar
24"x 1.75" | CCH-CBIB
The CounterBalance IslandBar is designed to attach to the left or right cabinet wall, supporting overhangs on "island" and "peninsula" countertops above cabinetry. The Island Bar can support up to an 18˝ overhang.
IslandBar Routered Install
1) Measure 10 1/8" in from the back of the cabinet and s cribe a line.
2) Using the router with 1/4" bit, router top of cabinet to line.
3) Scribe a line onto the top side of cabinet the bracket will be attached to.
4) Using a circular saw set a 1" depth make a cut.
5) Place bracket onto top of routered cabinet, position front side of notch up against outside cabinet wall, mark point in each slot to be drilled, remove bracket.
6) Drill holes, place bracket back into position and attach with screws. Repeat as necessary and set top into position.
7) Apply a silicone sealant to the top of the brackets to secure them to the underside of the counter surface and set countertop into position. Rated up to 500 lbs.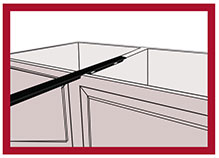 Check out our installation videos: youtube.com/user/ShopCB
Supports should be spaced no more than 16" to 20" apart for optimum performance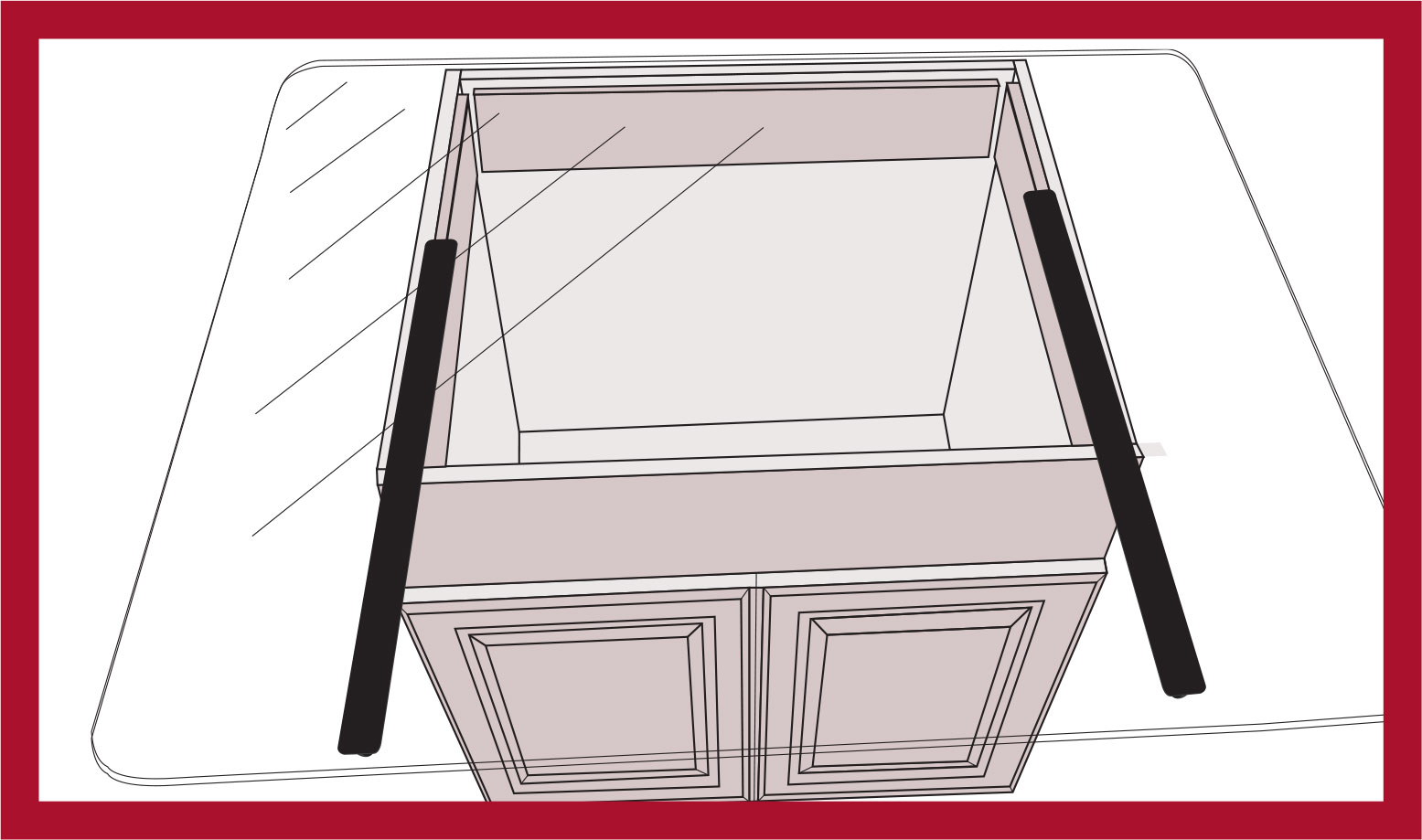 See alternate installation method pictured method on back
Counter Top Setting Instructions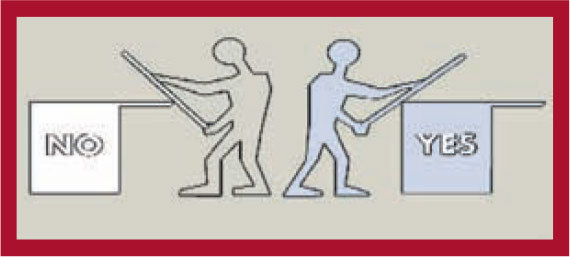 NEVER set tops directly on plate or bracket at an angle when setting tops.
ALWAYS set tops from opposite side of stud wall or from front of cabinet.

The CounterBalance IslandBars are designed to provide cost efficient, quick, easy installs to support overhangs on stone and solid surface countertops.